Healthy Start
The Healthy Start scheme helps families to buy fruit, vegetables and milk. In Leeds, we aim to ensure all families have access to healthy and affordable food.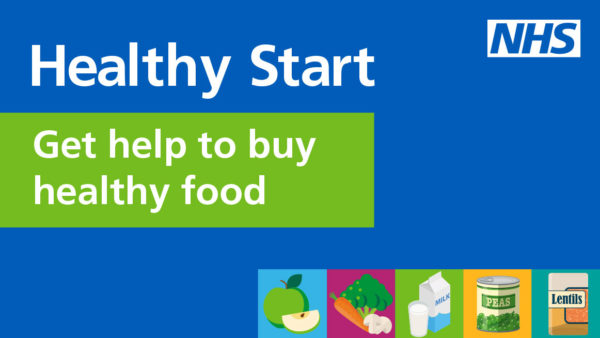 Who can get support?
You qualify for the Healthy Start scheme if you're at least 10 weeks pregnant, have a child under the age of four, or you or your family receive:
Income Support
Income-based Jobseeker's Allowance
Income-related Employment and Support Allowance
Child Tax Credit with a family income of £16,190 or less per year
State Pension Credit; or
Universal Credit with no earned income or a total earned income of £408 or less per month for the family.
You also qualify if you are under 18 and pregnant, even if you don't get any of the above benefits.
How much will I get?
Healthy Start vouchers are available in different amounts, depending on your situation. You could get:
£4.25 during each week of your pregnancy
£8.50 each week for children from birth to 1 year old
£4.25 each week for children between 1 and 4 years old.
Healthy start vouchers provide support for families on low incomes
What can I spend the vouchers on?
You can use your Healthy Start vouchers to buy:
Cow's milk
Fresh, frozen or tinned fruit and vegetables
Infant formula milk
Fresh, dried, and tinned pulses.
You can also get free Healthy Start vitamins.
How do I claim Healthy Start vouchers?
To sign up for Healthy Start vouchers, ask your midwife, health visitor or GP for an application form or visit healthystart.nhs.uk.
Other projects