Healthy Start
The Healthy Start scheme helps families to buy fruit, vegetables and milk. In Leeds, we aim to ensure all families have access to healthy and affordable food.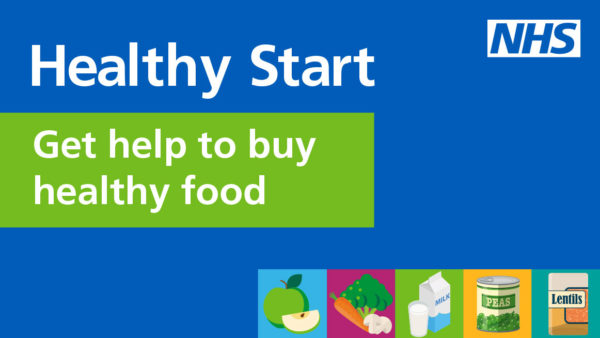 What is NHS Healthy Start?
If you're pregnant or have children under the age of 4 you may receive payments every 4 weeks to spend on:
fresh, frozen or tinned fruit and vegetables
fresh, dried, and tinned pulses
cow's milk
infant formula milk
You can also get free Healthy Start vitamins.
How much will I get?
£4.25 each week of your pregnancy (from the 10th week of your pregnancy)
£8.50 each week for children from birth to 1 year old
£4.25 each week for children between 1 and 4 years old.
Your money will stop after your child's 4th birthday, or if you no longer receive benefits.
Healthy start vouchers provide support for families on low incomes
Who can apply?
You'll qualify for the Healthy Start scheme if you're at least 10 weeks pregnant or you have at least one child that's under 4.
In addition, you must be receiving any of the following:
Child Tax Credit
Income Support
Income- based Jobseeker's Allowance
Pension Credit
Universal Credit (only if your family's take home pay is less than £408/ month)
You will also be eligible if:
you're under 18 and pregnant, even if you are not claiming any benefits
you claim income-related Employment and Support Allowance and are over 10 weeks pregnant
you or your partner get Working Tax Credit run-on only
How to apply
Visit healthystart.nhs.uk to complete an online application form.
You will receive a pre-paid card in the post, which is automatically topped up every 4 weeks. Just make sure you activate your card to get your PIN before using it.
The card can be used at most retail shops that accept card payments. Be aware that some shops have a minimum card payment if you only want to purchase a few items.
You can also use your card to show proof of eligibility to collect free Healthy Start vitamins.