FoodWise Leeds has launched the #GoodFoodStories campaign to celebrate the vibrant food scene across Leeds and to inspire others to join our local #goodfoodmovement!
The first series of #GoodFoodStories is a collection of short interviews with pioneers of the Leeds #goodfoodmovement. Eight videos give a taste of Leeds' ever-growing community of sustainable, healthy and accessible food projects and organisations.
The #GoodFoodStories map can also be used to journey around the diverse neighbourhoods of Leeds. The map has been created to help people see what these places have to offer and get involved in their local community. Whether they want to eat more sustainably, grow their own food, reduce their waste or access community food, this map captures some of the brilliant examples of the Leeds #goodfoodmovement.
#GoodFoodStories will be promoted on the FoodWise Leeds social media platforms over the coming months, spotlighting each interview (Twitter, Instagram or Facebook).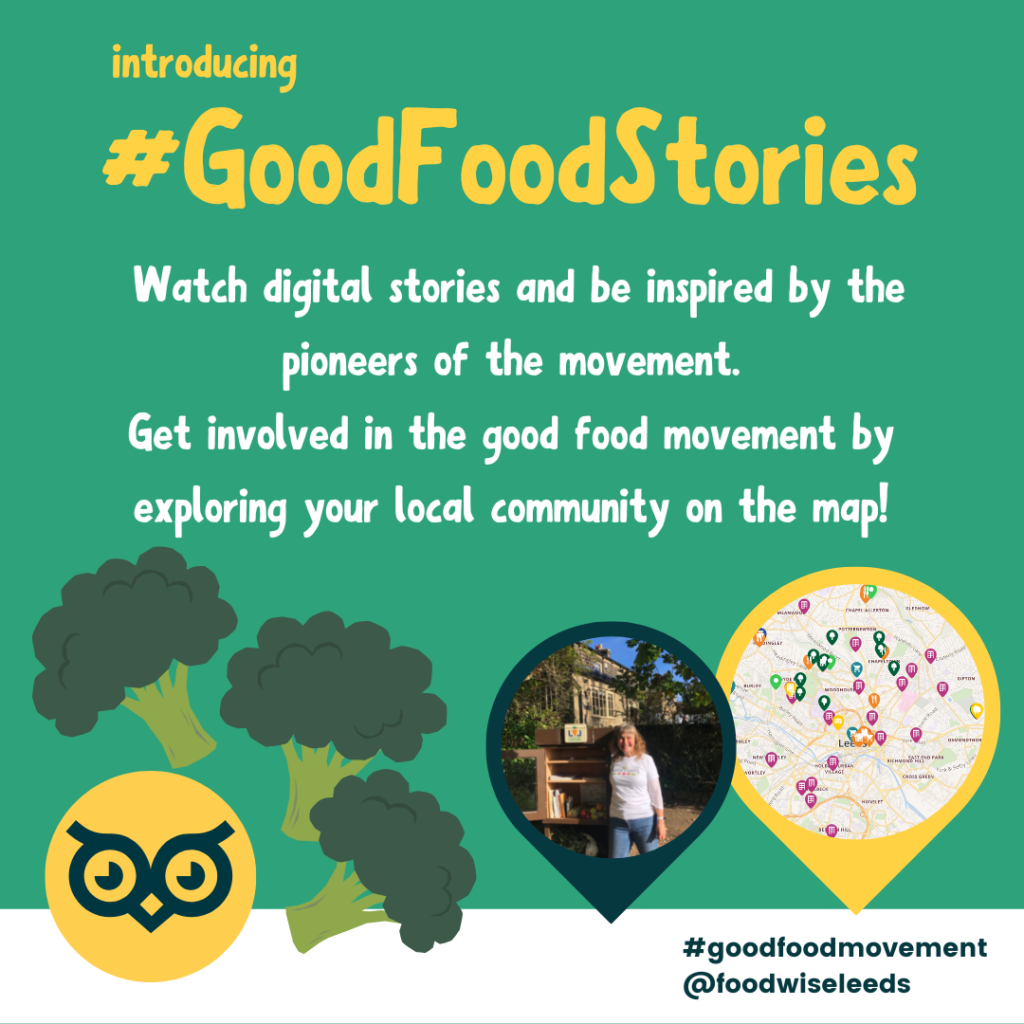 We are looking to expand this campaign later in 2023! If you know of any #GoodFoodStories across Leeds ready to be captured, please get in touch via info@foodwiseleeds.org.