The Health and Wellbeing Service supports schools and other educational establishments to empower children and young people to be active, safe, healthy, resilient individuals. The school food and healthy eating arm of the service provides support on school food provision and practices. This is done through moderation visits, training and development of resources and toolkits.
A city-wide packed lunch toolkit, developed through consultation with schools, is currently being used by 129 Leeds schools to support and improve the quality of food brought from home. The toolkit aims to align the nutritional quality of packed lunches with School Food Standards, as well as supporting ideas on how policies are developed through consultation with pupils and parents together.
To support schools with improving school meals and their overall food provision, the service provides a 'School Food Ambassadors' (SFA) toolkit. This pupil-led model has them leading on improving school food by monitoring food and supporting catering and leadership with recommendations. 97 schools are using the SFA toolkit.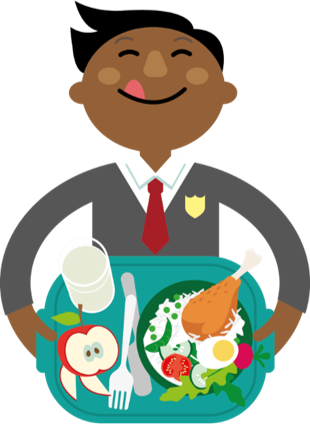 A training programme is also in place to support schools with healthier eating, which includes practical courses on cooking in the curriculum. Last year 171 members accessed this training offer.
Schools across the city complete the annual 'My Health My School' Pupil Perception Survey. Through this, and the Leeds Healthy Schools Framework, the Health and Wellbeing Service monitors the impact and difference being made across schools. A 'Heathy Eating and School Food' analysis report based on the survey's results is available for the 2020/21 academic year and will soon be available for 2021/22.
For further information please contact schoolwellbeing@leeds.gov.uk